www.trashicmagazine.it by www.trashicmagazine.it is licensed under a Creative Commons Attribuzione – Non commerciale – Non opere derivate 3.0 Unported License.
Based on a work at www.trashicmagazine.it.
Permissions beyond the scope of this license may be available at www.trashicmagazine.it

La scritta "Trashic Magazine" presente nell'Header è opera del Dr. Pira
Trashic Magazine è un blog aperto agli appassionati di letteratura, musica e b-movies. Non riportiamo notizie, non discutiamo di fatti, ma di libri, film e LP. E per chiarire la cosa aggiungiamo qualche racconto per erotomani.
Questo blog non rappresenta una testata giornalistica. Non può pertanto considerarsi un prodotto editoriale ai sensi della legge n. 62 del 7/3/2001.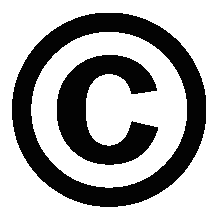 Il materiale protetto da diritti d'autore, riprodotto sul sito, non può essere scaricato, e non viene utilizzato a fini commerciali; ha come scopo quello di sponsorizzare l'operato del possessore di tali diritti. Quid pro quo.
copyrighted stuff on this website is not used for commercial use, our only aim is to promote the owner's efforts.